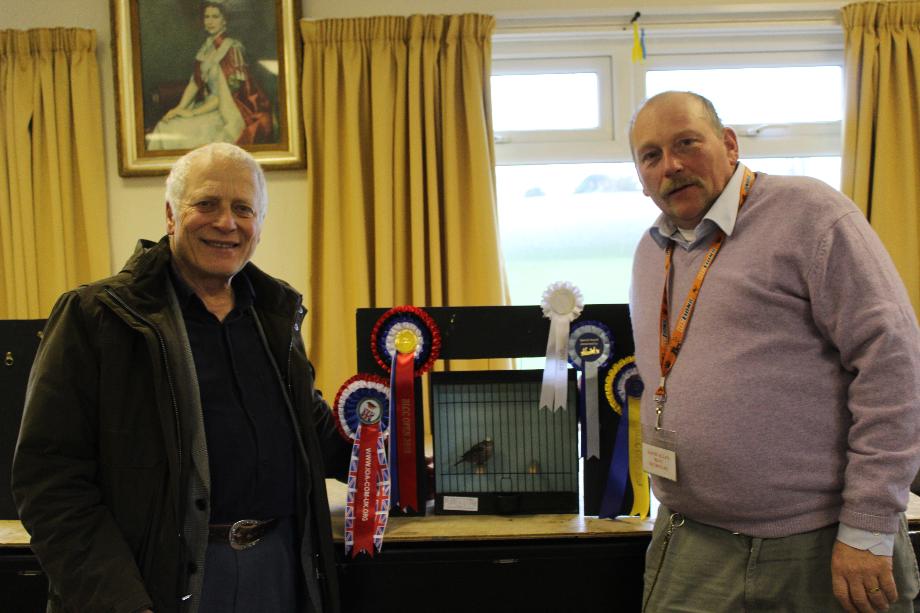 dAVID ALLEN WITH HIS BEST IN SHOW BEING CONGRATULATE BY JUDGE SIMON TAMMAM.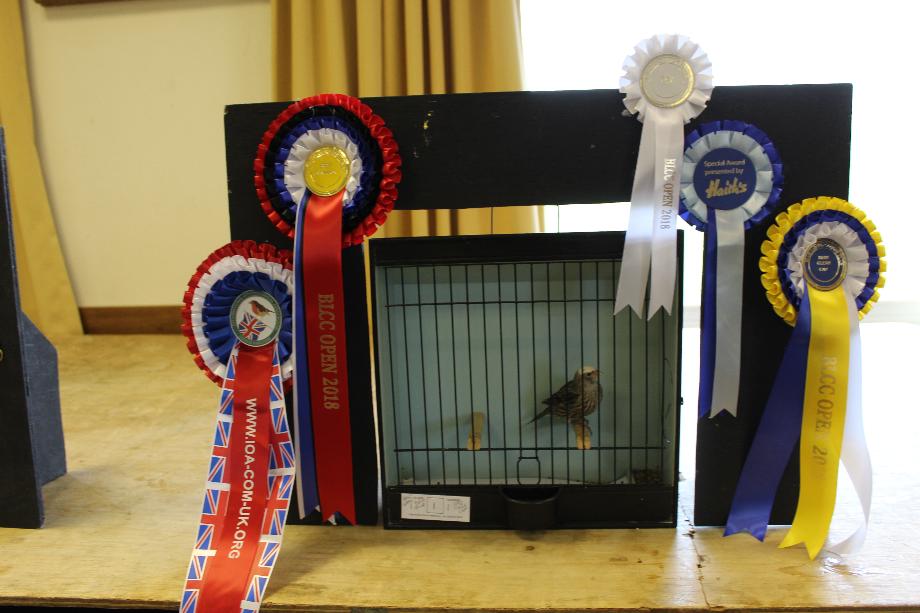 OPEN SHOW REPORT
On Sunday the 16th of December the BLCC held it's third open show at Begbroke village hall.
The show saw 87 birds bench , this year the club had decided to add classes for Natural Lizards. Which proofed a great success with 30 birds being benched.
The bird were judged by OMJ judge Simon Tammam. Simon selected a clear cap blue cock owned by DTA Lizard stud aka David Allen. This bird also won best Clear cap Blue Best Champion & best BLCC Rung. Simon said this bird was of really good quality and had dark legs and good breast work for a cock bird. He also said he could see a improvement in the birds shown this year since he judged it last 2 years ago. David Allen also went on to win 2nd Best in show with his Broken Cap Blue hen.
Best novice went to Bob Sneddon with his over-year Blue Hen which also won best over year in show. Bob also won 2nd best novice blue.
The final special went to Stan Bolton with a Non Cap Blue Hen.
Class winners were as follows
Clear Cap Blue cock-- DTA
Clear Cap Blue Hen---DTA
Broken Cap blue cock--S Bolton
Broken Cap Blue Hen--DTA
Non Cap Blue cock--K Barker
Non cap Blue hen--S Bolton
Over-year blue cock-- B Sneddon
Over-year Blue hen--B Sneddon
BLUE LIZARD CANARY CLUB
OPEN SHOW REPORT
[natural section report]
Natural lizard specials. The best natural lizard went to Tony Horton with a silver hen this bird also won best silver. Best Gold went Brian Hogg with a gold hen. Best over-year went to Stan Bolton. The BLCC are very pleased with the support of this section and will continue with it in the future.
I would also like to point out the largest class in the show came from this section, the gold cock class with 10 entries.
Class winners were as follows:
Any gold cock-- T Horton
Any gold hen-- B Hogg
Any silver cock --T Horton
Any silver hen -- T Horton
Any over-year gold-- S Bolton
Any over-year silver -- S Bolton
The BLCC would like to thank everyone for showing and making it a very enjoyable day and hope to see you all again next year.
The BLCC would like to thank the following for there support the IOA. Haiths, AvianID, & Bows4shows.
Also a special thanks to Tracy Allen for the lunches and keeping everyone supplied with tea and coffee. Not forgetting the BLCC chief photographer Kayleigh Allen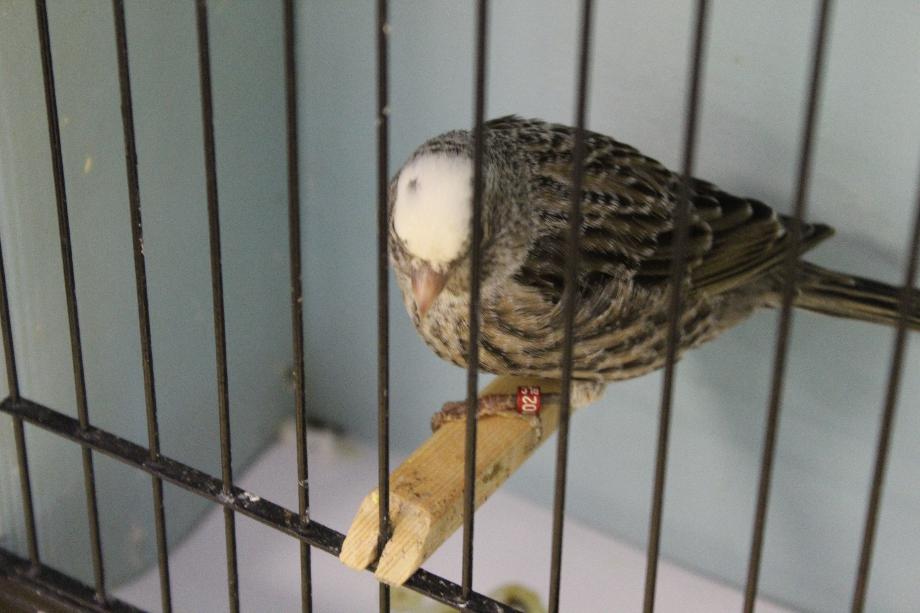 A CLOSE UP OF THE WINNING BIRD FROM THE 2018 SHOW FROM DTA LIZARD STUD [AKA DAVID ALLEN.]