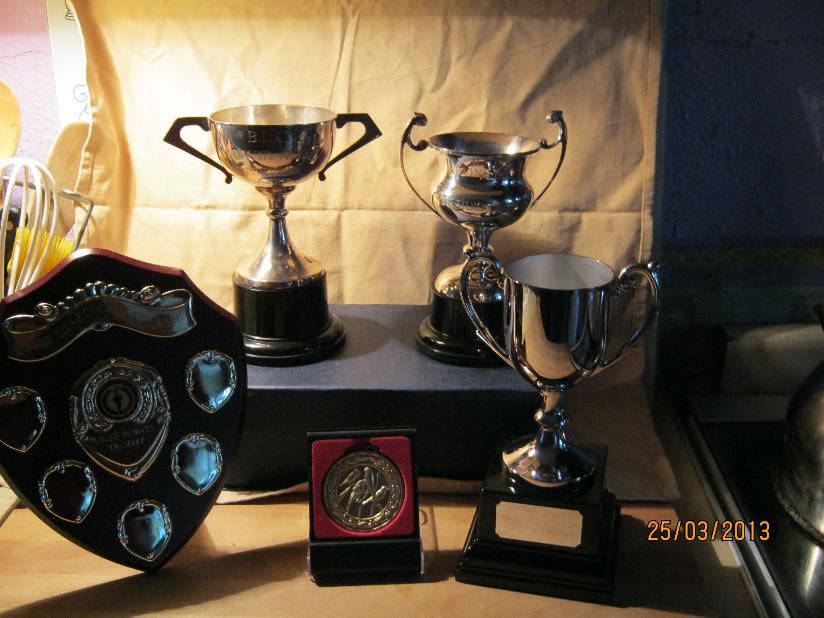 2018--2019 zone shows
NATIONAL 7/10/18 JUDGE B. HOGG
EASTERN ZONE SHOW 14/10/18 JUDGE DAVID ALLEN
[ AT THE EAST ANGLIAN LIZARD SHOW]
16/11/18 south BUCKS --JUDGE KEVIN MACCULLAM --SOUTHERN ZONE SHOW
?????? NORTHERN ZONE SHOW AT THE NEBL
BORNMOUTH --SOUTH COAST ZONE SHOW /2/19
2017/18 ZONE SHOW DATES;
National 9/10/17---judge kevin McCullam -- winner Gary Mann-- clear cap blue
southern --South bucks-17/11/17---David Allen-judge winner Gary Mann broken cap Blue
Northern ==NEBLCC==3/12/17
BORNEMOUTH 15/2/17 JUDGE sIMON TAMMAM
south coast zone show.
/---
~~~~~~~~~~~~~~~~~~~~~~~~~~~~~~~~~~~~~~~~~~~~~~~~~~~~~~~~~~
National :
Best Blue Lizard went to Llody Le Page from Gursney with a lovely marked clear capped Blue hen
Eastern Zone Show -- this was the first time this zone show has taken place as when they zone shows was first brought in the show nominated was cancelled. But North Walisham put themself's forward and was awarded the Eastern Zone show. I myself [David Allen} judged the show only 14 Blues but a really nice show. best Blue Lizard went to Stan Bloton. Photo below of Stan, Bhorn and Andy Williamson who awarded the Eastern Trophy which hold his name being the Andy Williamson Eastern Trophy.
I must mention how enjoyable it was to judge with fellow canary judge and Gloster supremo Nick Barrett. I really enjoyed my time spent with Nick.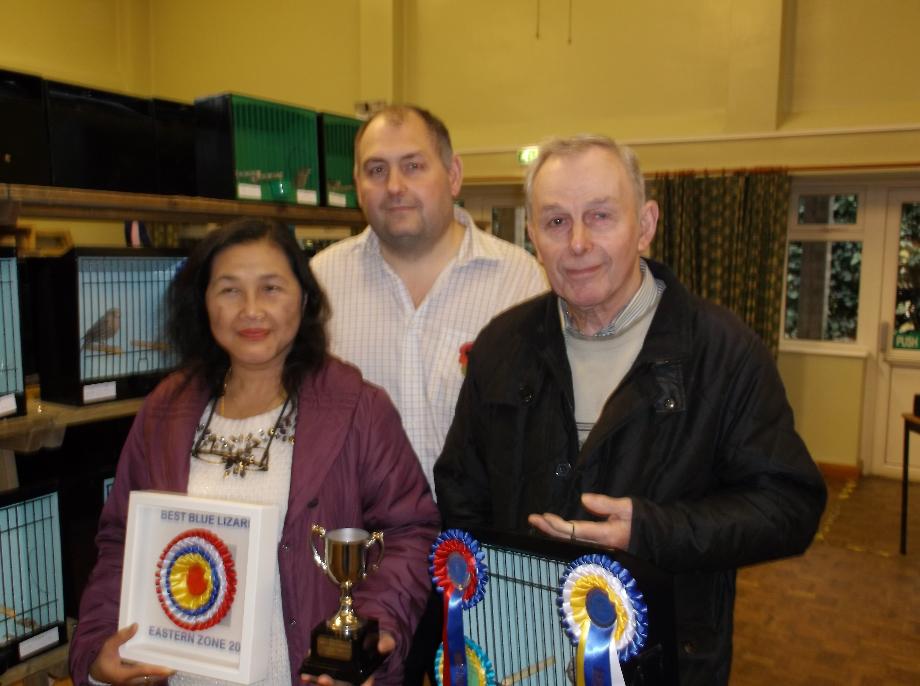 BLUE LIZARD CANARY CLUB WILL HAVE AT LESS THREE ZONE SHOWS IN 2015
STAFFORD 11/10/15 judge Kevin MacCullam
SOUTH BUCKS 21/11/15
NORTH WALSHAM -- WILL HOST THE eastern TROPHY. judge David Allen
NORTHEAST LIZARD CANARY ASS. WILL HOST THE NORTHERN ZONE SHOW IN JAN 2016 DATE TO BE CONFIRMED.
2014 show winners.
Stafford National winner DTA Lizard Stud
Northern Zone show winner S & M Martin
Southern zone show winner S BOLTON
NATIONAL AT STAFFORD SHOW GROUND 2014
12/10/14
Show schedule will be set out to all paid-up members in the next week. anyone who is not a member but would like a schedule contact the secretary. His details are avaiable on this site . You not have to be a member to enter.
And remmeber for every bird benched the Parrot Society will give the club £1.50. so it is a great way to raise some club funds, so please lets see your blue Lizards.
THE CLUB HAS DECIEDED TO HAVE THREE ZONE SHOWS FOR THE 2014 SHOW SEASON.
THIS HAS BEEN DONE TO TRY AND PROMOTE THE CLUB AS MUCH AS POSSIBLE IN IT FIRST YEAR, THEY WILL BE HELD IN CONJUNCTION WITH OTHER CLUB AT THE FOLLOWING VENUES.
ALSO NEW FOR 2014 IS FRAMED 4 TIER ROSETTES FOR BEST BLUE LIZARD
AT EACH OF THE ZONE SHOWS AND STAFFORD.
TROPHIES WILL BE ALSO UP TO WIN AT THE THREE SHOWS IN 2014
AWARDED TO BEST IN SHOW
PRESIDENTS TROPHY--NATIONAL
FOUNDER TROPHY --SOUTH BUCKS
EASTERN TROPHY --- to be confirmed
12th OF OCTOBER 2014 NATIONAL BIRD SHOW OF THE YEAR
VENUE:-- STAFFORD SHOW GROUND
JUDGE ;-- B HOGG
15th OF NOVEMBER 2014 SOUTH BUCKS CANARY BREEDERS ASS.
VENUE:-HAZLEMERE COMMUNITY CENTER HIGH WYCOMBE.
JUDGE: Kevin MacCullam
THIRD ZONE SHOW TO BE CONFIRMED
AN ADDITION ZONE SHOW HAS BEEN ADDED FOR 2014
1/11/14 THE NORTHERN ZONE SHOW TO BE HELD AT HETTON & HOUGHTON CBS.
JUDGE KEVIN MACCULLAM.

THE CLUB WILL BE PUTTING ON A FULL CLASSIFICATION AT EACH OF THE ABOVE SHOWS AND WILL BE PUTTING ON SEPCIAL FOR THE SECTION.
~~~~~~~~~~~~~~~~~~~~~~~~~~~~~~~~~~~~~~~~~~~~~~~~~~~~~~~~
NATIONAL BIRD SHOW OF THE YEAR 2014
THE FOLLOWING SPECIALS AND PRIZE MONEY WILL BE AWARDED.
BEST BLUE LIZARD--£10
BEST CHAMPION BLUE LIZARD --£5
BEST NOVICE BLUE LIZARD --£5
BEST CLEAR CAP BLUE--£2
BEST BROKEN CAP BLUE--£2
BEST NON CAP BLUE--£2
BEST OVER-YEAR BLUE --£2
2ndBEST NOVICE BLUE--£2